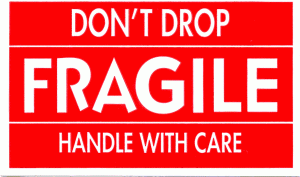 Ok… Google have made another update and this is a doozey!
No I'm not talking about the latest Panda or Penguin refresh, or the EMD (exact match domains) update.
Today we're talking about the ability to 'Disavow' your existing links, especially if you think they are affecting your online footprint and causing your ranking in the Search Engines to bomb.
Yes, this means you could potentially get rid of any 'Bad Links' pointing toward your website.
Here's The Facts
On the 16th October at PubCon, Matt Cutts (head of spam for Google) announced the release of a tool that will allow you to Ignore Bad Links that come through to your site.
This is specifically designed for those individuals that received notification within Google Webmaster Tools (or those that know they have been engaging in bad links schemes) letting you know that they had detected un-natural link building patterns.
Although this sounds like a big win for Google and SEO's alike, Matt warns you should only use this tool if you are experienced in SEO and if you really believe you (or another SEO company) has been engaging in negative activities, based on their Quality Guidelines.
Here's a Video Matt released where he talks you through it (it's 9 Mins and 20 Seconds in length)
A Quick Low Down on What Matt Covers:
Matt is really specific in mentioning 'Most People Will Not Need To Use This Tool'
The tools lets you tell Google which links you would like them to ignore
You can use the tool to clean up various link building schemes or if Google have sent you a notification to clean up your link patterns (see an example letter of this here)
Before you use the tool, they encourage you to try to get them removed manually by contacting the source of the link
By going through Google Webmaster tools (and looking at recent links) you can potentially identify the source of the links to remove
If you do choose to use the tool it will take a couple of weeks before you see an impact as Google re-index the requested sites
What's My Take On It All?
The 'Disavow Link Tool' is another feather in Google's cap.
It's yet another acknowledgement that they can't simply use their in house algorithm, ignore shady SEO'ers and hope the issues go away.
Google have said they are looking ways of implementing more social methods into their algorithm and isn't this in itself an example by involving the wider webmaster community?
I think they're going to have a number of teething issues implementing this new strategy (I can already think of a number of ways of abusing the process off the top of my head), but at least they're giving it a go.
No, I'm not a Google lover, but I do run an SEO business and believe if I were to run to the hills every time Google releases something new, blowing my trumpet over the negatives, that I would lose whatever hair I have left.
Like any real SEO will tell you, slow and steady wins the race.
Should I Use The Tool?
Let's ask a couple of questions:
Have you used any link building (or hired a company) that you know are using techniques that go against Google's Guidelines or received a notification from Google (in Webmaster Tools)?
If you've experienced a drop in traffic to your site do you know it's as a result of link building or is it as a result of poor on-page structure?
If you're answering yes to both then I would look at using the tool but HANDLE WITH CARE!
Personally, I have a few clients that I can confidently answer yes on both counts, but I see it as a last resort.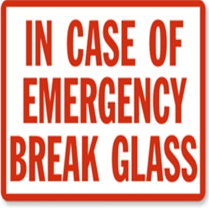 I'm first going to re-explore if I'm able to add more good quality links, rebuild the site structure, or add more quality content to re-channel the theme of the site.
That will give enough time for the dust to settle and make a more informed decision.
http://davidjudge.com/wp-content/uploads/2014/08/fragile-300x177-1.png
177
300
David Judge
http://davidjudge.com/wp-content/uploads/2014/08/David-Judge-Logo_.png
David Judge
2012-10-18 08:14:31
2018-06-01 06:56:00
Google Disavows Links – Handle With Care!